Bishop's Eden
Named after founder Joe Wagner's son, Bishop, this apple brandy is a nod to Spanish lore, when California was considered to be the legendary Garden of Eden. The serpent on top of the cork is a reminder of what can happen when paradise is lost.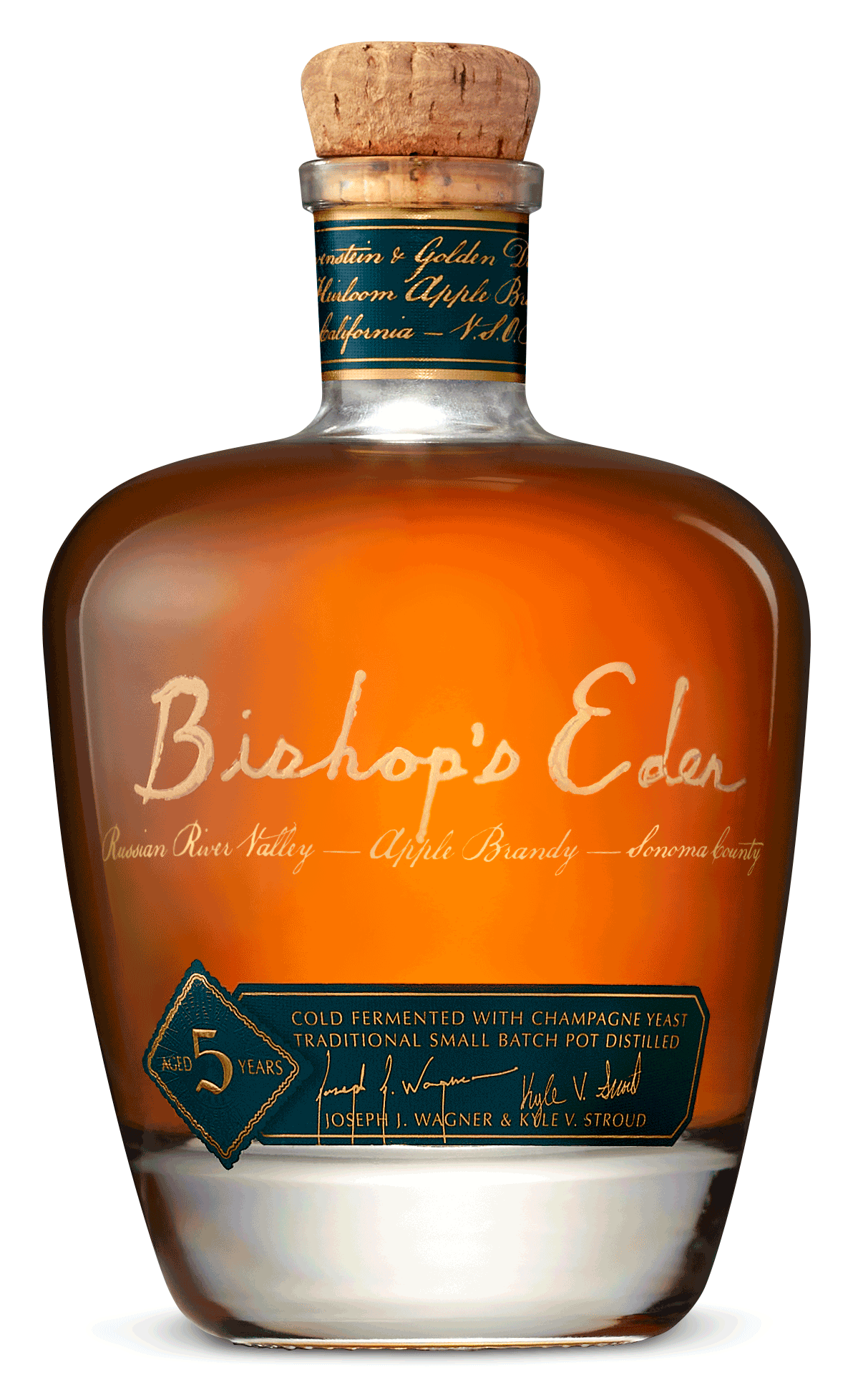 ---
Tasting Notes
Nose:
Fresh Gravenstein apples, cinnamon, maple, charred oak
Palate:
Whipped cream covered apple pie, with a savory spiced crust. It's full weight on the palate envelopes your taste buds and goes ape $#!+ on your olfactory
General:
As the great poet once said, "From the windooooowwwww, to the wallllllll!" this apple brandy is dripping in your mouth, covering every crevice with sultry spice and fruit. An absolute dance party of apples, cream, pie crust and warm baking spices on the palate.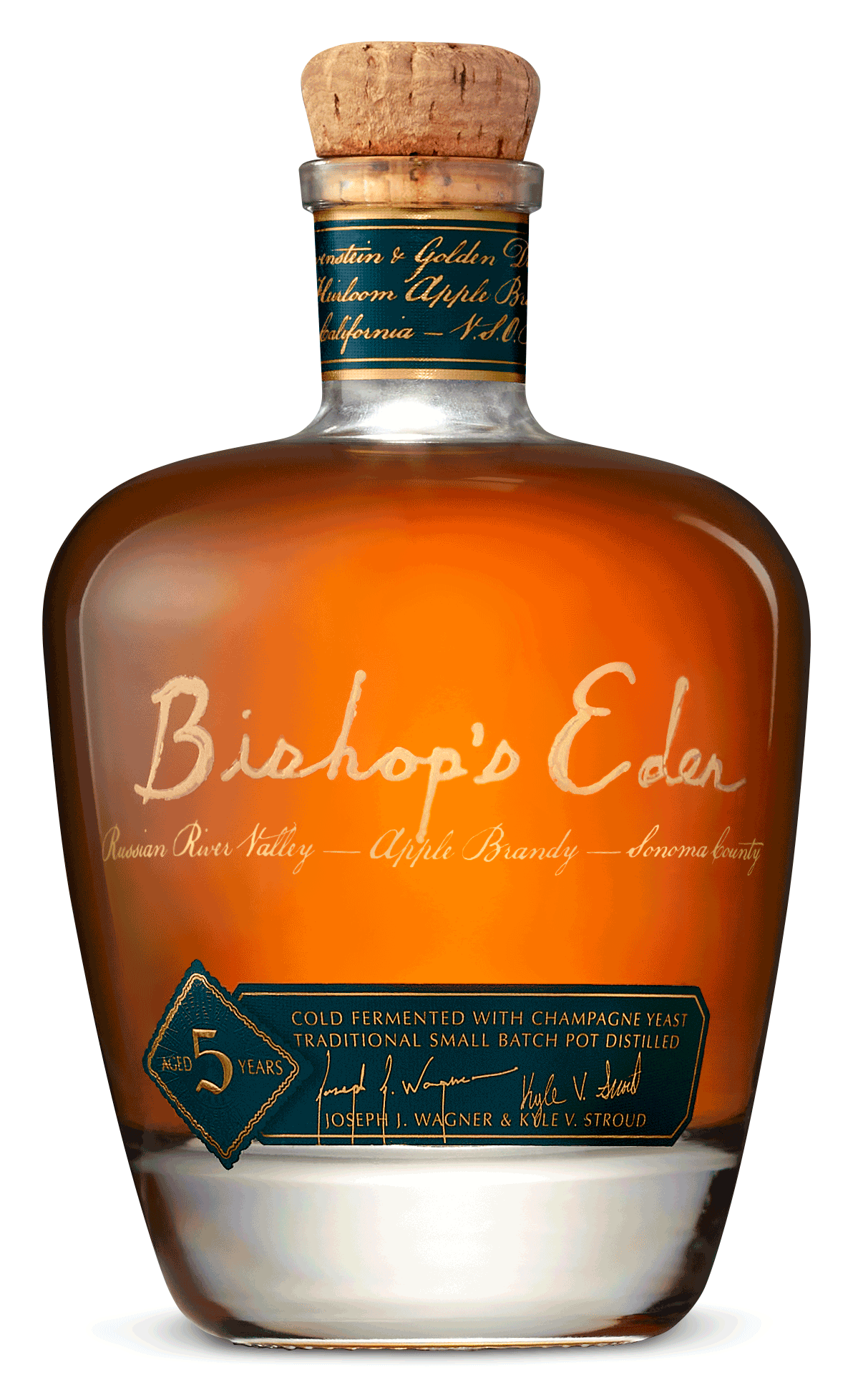 100%
Northern California grown, distilled, aged and bottled
5 years
Aged 5 years, VSOP
53 gal.
Aged in 53 gallon tight grain, new, medium, medium plus and charred French oak barrels
86 / 46%
86 proof, 46% ABV
100% Organic heirloom Gravenstein and Golden Delicious
All apples are grown in Russian River Valley orchards
Hand harvested at the peak of maturity, still firm yet ripe
After pressing, the juice is cold settled for 48 hours to separate the heavy solids
The juice is fermented at the winery into cider using a champagne yeast strain at low temperatures ensuring a long fermentation that captures maximum mouth-feel, aromatics, and flavor
The cider completes full malo-lactic fermentation to add a smooth and creamy texture
Twice distilled using a 600 gallon pot still with an onion shaped brandy head to achieve a higher concentration of esters, capturing the essence of the land
All barrels for this cuvée were aged minimum 5 years